What is Kids First?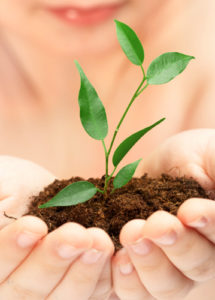 Kids First – Island County is a community-based, 501(c)(3) nonprofit organization dedicated to filling unmet needs of local area children in foster care. Founded in 2009, Kids First is dedicated to meeting the unfulfilled educational, vocational and recreational needs of children who are in foster care by building partnerships that link children with opportunities in Island County and San Juan County. Kids First serves all Island and San Juan County children who are in the care of foster parents, relative caregivers, or in group homes, regardless of the county or state that child is placed in. We also serve all children who are placed with Island or San Juan County foster and relative parents regardless of the child's county or state of origin.
Kids First is entirely volunteer driven and is the only organization of its kind serving Island and San Juan County children. Our volunteers have widely varied backgrounds and personal stories. If you are interested in helping us make a difference in the lives of these resilient and inspiring children, please consider becoming a volunteer. Just an hour or two per month is all it takes to make a huge difference! Click here to learn more about how you can make a difference!
Kids First aims to give children in foster care the same opportunities and experiences that every child should have. By engaging the entire community and linking resources together, Kids First is able to provide a means for many children in foster care to have wonderful experiences that nurture a child's development so that they can reach their full potential!
SOME OF THE INVALUABLE OPPORTUNITIES THAT KIDS FIRST CAN HELP WITH ARE:
Back-To-School Clothing and Shoes
Backpacks and School Supplies
Sports Fees and Equipment
Gymnastics, Swimming, and Music Lessons
Bicycles, Basketball Hoops, Outdoor Swings
Summer Camp Fees
Prom Attire and Hairstyling 
Senior Photos and Graduation Events
Specialized Vision or Hearing Aids
And Many, Many Others!
Thank you for taking the time to learn about Kids First! Please explore our website to learn more about the children in foster care, our community partners, and ways that you can help children in Island and San Juan County experience all that childhood has to offer!